Themed Parties
With 4 decades worth of music collection and experience hosting parties, Mobile Disco Network can tailor any party to a theme of your choice. We have the latest mobile disco equipment including a high-quality sound system, L.E.D lighting & special effects like haze, bubbles, snow & confetti.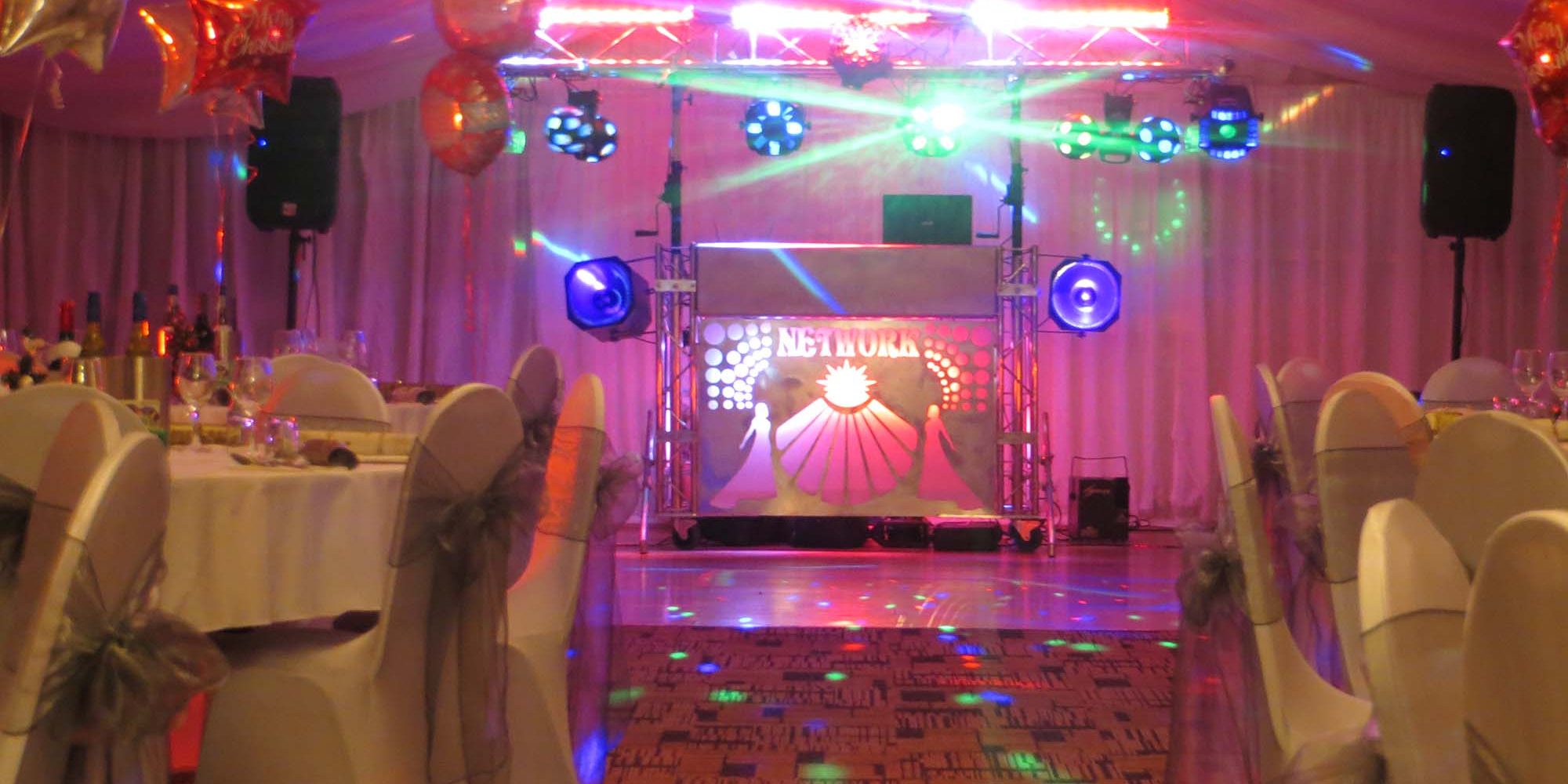 If you are planning to host an 80s music party, you should hire a DJ with not only the latest mobile disco equipment but the experience of actually being an 80s DJ. Tim is also great at other retro music theme night events and has expert 50s, 60s and 70s music knowledge, that can spin the discs at parties. Or if you're not sure, why not do a mix of everything? Tim can play top hits from each decade at your theme night party and make your night a success.
From Old-Time Ballroom and Country, Rock n Roll, Jive, Ska, 2-Tone, Trojan Reggae, New Romantic, Classic Rock, Pop n Soul to 70s Glam Rock, we can play it all.
We can also provide a touch screen to vinyl system and have an incredible collection of over 25,000 records & 10,000 CDs ranging from original mixes to different shaped picture disc records. As a music enthusiast and a significant long time collator, Tim is always on the lookout for adding to his massive collection. With that in mind, you know you will be in for a beautiful fun-filled night of great musical entertainment.
Need a Christmas disco at your company premises, barn, town hall, school? Or some other venue. We have the experience to make you and your guests dance the night away to a perfect mix of music from the 40s to current chart hits. Our Christmas discos will give you a night to look back on and remember for years to come. We are already taking bookings for this Christmas and the next year right now!
Christmas parties include a festival light switch on, background music, lights for Santa's grotto, radio microphone.
Many of our existing clients re-book our service year after year for their Christmas party celebrations. With 43 years of experience, we are one of the most popular entertainers, regularly working in many venues throughout East Anglia.
Whether it's a corporate entertainment event, a party at home or a small local venue, contact us right away. Let us know what you have in mind, so we can help to make your dream of a great Christmas party a reality.
With music genres from Old Time Ballroom and Country, Rock n Roll, Jive, Ska, 2-Tone, Trojan Reggie, New Romantic, Classic Rock, Pop n Soul to 70s Glam Rock, we can play it all. Call Tim to discuss your requirements. Book as early as possible to avoid disappointment. 
For the last five years, Tim has been supplying Music, Lighting and Radio Microphone for the N.S.P.C.C Fashion show. Twice a year. At this, clothes are displayed and presented by Robert Godards of Wisbech. The Fashion show has raised thousands of pounds for the N.S.P.C.C charity. Music is specially chosen and mixed in and out while Oliver MC's what brand the clothes are that the models are wearing.
Tim also has experience supplying background music for Vintage Cars & Dog Shows.
If you are looking for Sound and lighting for an exhibition show contact Tim today.
Notice Board for Christmas December 2021
Please enquire ASAP to secure your dates as they are going fast!
For more details, our NEW CHRISTMAS BROCHURE IS NOW READY.
Please fill in our contact form and we will send you one.
Contact mobile Disco Network to get your party started in Norfolk, Suffolk, Cambridgeshire & Lincolnshire